---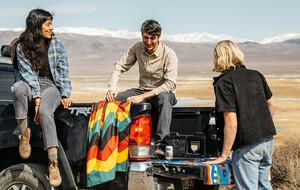 Nomadix Towels & Blankets
The World's Most Versatile!
Nomadix creates towels and blankets that do more while helping you to pack less. Their creations offer a multi-purpose solution in one packable design. Whether you need a top of the line yoga towel, a beach towel, or a travel towel, you can rest assured Nomadix has you covered in any adventure. With Nomadix, you do not need three or four different towels, you just need one.
Sale Ended
The sale has ended for this item, but check out our other amazing sales.